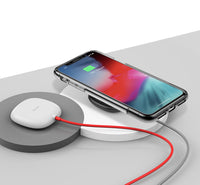 Baseus Spider Wireless Charger
Tired of non-stable wireless charger? Baseus spider wireless quick charger will blow your mind!
Learn More
Ultrasonic Air Humidifier with LED Light
This Ultrasonic Air Humidifier is mini portable and great for daily use. With one press, it moisture the air to help maintain a healthy environment across the whole room.
Learn More